At the exhibition "AgroComplex 2017" the SPFU presented the facilities to be privatized in agricultural sector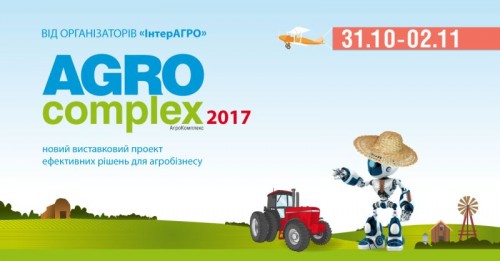 At an exhibition "AgroComplex 2017" which is now being held in Kyiv City, the State Property Fund presented the objects of privatization of the agricultural sector and those that could be used in the agrarian complex. Deputy Chairman of the SPFU Yurii Nikitinin a speech to the participants and visitors of the exhibition emphasized on the Fund pays much attention to the privatization of agricultural enterprises,because the Fund wants to transfer them to private hands to ensure their development. "The SPFU does everything in its power to privatize agrarian enterprises in 2018, because we are interested in investing in a promising sector for Ukraine", said Yurii Nikitin.
Among the most investment-attractive facilities he called the Agrarian Fund, the State Food and Grain Company, the Novopokrovsky Bakery.
He also noted there are also a number of enterprises that are not related to agricultural facilities, but their resources can be used in agro-industrial complex for processing, warehouses, repair of machinery, and urged investors to pay attention to them.
The presentation of the objects presented at the exhibition, contains separate sections, which include enterprises in the areas of activity: livestock, crop production, fish farming. In total there are about 20 enterprises that can be privatized.