SPFU launches virtual data rooms of privatization objects in test mode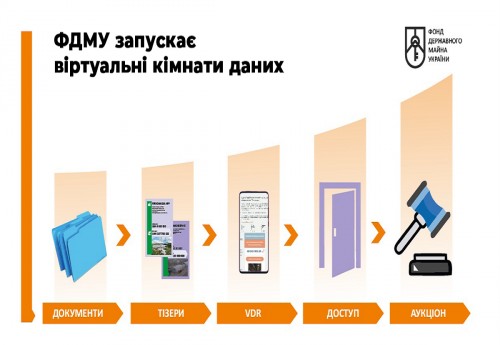 Most privatization objects are expected to create a virtual document repository, which is an important factor in the decision of investors to purchase this or that object. Typically, this list includes constituent, permitting, organizational, operational, claim and title documents, labor documents, financial statements and contracts.
The main purpose of such disclosure is to simplify access to information and eliminate corruption upon its receipt, to increase transparency of the privatization process, to increase competition and, accordingly, the price of auctioned objects.
Now access to all available documents that do not contain trade secrets will be provided to everyone after a short registration on the portal vdr.spfu.gov.ua. It is expected that a full system of data rooms will be implemented during the first quarter of 2020, this system provides a non-disclosure agreement and the disclosure of all information about the object. It is also planned to create a physical data room, by visiting which it will be possible to get acquainted with the original documents according to the corresponding access.