The State Property Fund of Ukraine publishes a full list of objects to be privatized for the first time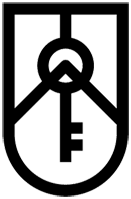 For the first time, the State Property Fund of Ukraine has published a full list of all objects to be privatized. In particular, we are talking about 187 blocks of shares and single property complexes of state-owned enterprises, 139 unfinished building objects, 46 socio-cultural objects and 357 separate property items.
The list includes completely different objects of small privatization on the whole territory of Ukraine - as whole seaports, factories and recreation facilities, as well as garages, canteens and baths. The transparent and competitive privatization of this property makes it possible to increase its efficiency, reduce corruption and replenish the state budget, both through privatization funds and through future taxes. More business opportunities are created for businesses, profits are increased and new jobs are created.
Selling of privatization objects takes place solely through ProZorro.Sales system auctions, which combines 45 electronic platforms. By mid-January, 165 auctions have already been scheduled to held.