The State Property Fund will sell Ukrnaftoprodukt and 7 enterprises more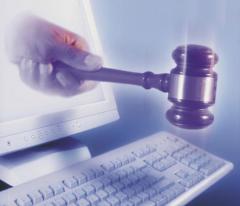 The State Property Fund announced the sale of shares in a number of companies on stock exchanges on almost 22,17 million UAH.
This was announced by the Chairman of the State Property Fund Vitalii Trubarov on his Facebook page.
Vitalii Trubarov noted that the exchange trades will begin on January 17, 2018 and is convinced that the proposed blocks of shares will attract investors, and companies will have an effective owner and new workplaces.
| | | | |
| --- | --- | --- | --- |
| Name of Company | The size of the block of shares | Initial Price | The date of the first bidding |
| PrJSC "UKRNAFTOPRODUKT" | 50% | 12,2 million UAH | 17.01.2018 |
| PJSC "STEBNYK MINING AND CHEMICAL ENTERPRISE "POLIMINERAL" | 6,3% | 2,8 million UAH | 17.01.2018 |
| PrJSC "UKRHUDOZHPROM" | 45,8% | 3,015 million UAH | 17.01.2018 |
| PrJSC "BORYSPIL ENTERPRISE "SORTNASINNIEOVOCH" | 25% | 0,48 million UAH | 17.01.2018 |
| PrJSC "BILA TSERKVA PLANT OF RUBBER TECHNICAL PRODUCTS" | 89,5% | 1,28 million UAH | 19.01.2018 |
| PrJSC "SCIENTIFIC AND TECHNICAL TESTING CENTER "SPEKTR-T" | 12,64% | 0,024 million UAH | 19.01.2018 |
| PJSC "BRAYILIVSKE" | 6,46% | 0,47 million UAH | 23.01.2018 |
| PrJSC "BRAYILIV STATION FOR STORAGE AND SALE OF PLANT PROTECTION AGENTS" | 48,9% | 1,9 million UAH | 23.01.2018 |