The Head of the State Property Fund of Ukraine Dmytro Sennychenko will present investment projects and Privatization Program in Ukraine - 2020 on the Davos World Economic Forum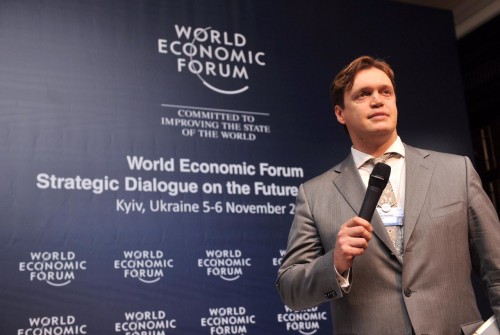 Forum DAVOS is one of the most important international events of the highest level, where world leaders and top representatives of the business community "to check one's watch" in determining the future prospects of the world economy and set the trends upon coming year.
The 50th jubilee meeting has determined the high level of international representation. In particular, the President of the United States of America Donald Trump, who missed the DAVOS Forum 2019,is planning the participation onthe DAVOS Forum 2020.
"For Ukraine, the Davos Forum will be an important and symbolic start of the new year, the year of big investments 2020", - Dmytro Sennychenko noted.
In 2019, foreign business took a wait stance on Ukraine until the formation of a new configuration of government. In turn, the World Economic Forum - 2020 should be the starting point for the arrival of strategic investors in Ukraine in the coming years.
Since the beginning of an activity newly appointed the Cabinet of Ministers of Ukraine and an appointment of the Head of the State Property Fund of Ukraine in September 2019, have been begun a transformation of the principles of state property management, as well as approaches to attracting investments and conducting a privatization.
"We will should to justify the high hopes of Ukrainian society by real actions. 2020 year should be a breakthrough for attracting investment in Ukraine. We have changed approaches: no selective preferences for any influence groups, the rules are uniform for all. There is the end of the corruption era; the beginning of the investment era is here. It is only necessary to repeat the words of the President of Ukraine Volodymyr Zelenskyi, who earlier has urged investors don't miss Ukraine", - said the Head of the State Property Fund of Ukraine Dmytro Sennychenko.
Dmytro Sennychenko confirmed his participation in the World Economic Forum. In Davos, the SPFU' Head is scheduled to speak on the topic "Ukraine: Europe's Future Industrial Powerhouse", as well as participate in number of bilateral meetings with international investors who have expressed interest to Ukraine.
For the State Property Fund of Ukraine, DAVOS 2020 will be the beginning of a large-scale investment attraction and road show, where potential investors will be shown opportunities to invest in Ukraine, and the most promising investment projects.