Ternopil Regional Office invites appraisers to the competition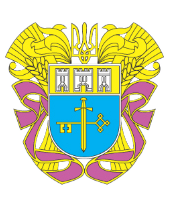 Ternopil Regional Officeinvites appraisers. Need to evaluate following objects:
- a part of a premise on the first floor of 1,5 sq. m. of the administration building with an auxiliary households and constructions at the address: Pidgorodne village, 5 Stryiska Street;
- a premise on the second floor of the bank of 31,3 sq. m in Tovste small town, Zalischytsky district, 60 Ukrainska Street;
- a part of the ground of 12,2 sq. m to place a container and one antenna space (a part of the brick chimneystack of 6,41 sq. m and 3,3 sq. m) in Chortkiv town, 46 S. Bandery Street;
- a part of the warehouse of 61,1 sq. m in Ternopil city, 30A Tekstylna Street;
- a part of the administrative-economic building with stairs under the canopy of 87,3 sq. m in Pidvolochysk small town, 102 D. Halytskogo Street.
Also for sale on the auction, the object of privatization is offered - garage premises of 87,3 sq. m in Zalyschyky town, 5A Olzhycha Street.
The competition will be held on November 16, 2017.
Deadline for applications is November 9, 2017. Documentation is accepted at the address: Ternopil city, 11 Tantsorova Street, room 604.For enquires, call: +38 (0552) 25 04 87. Detailed information is in the newspaper "Vidomosti Pryvatyzatsii" dated 01.11.2017 for No. 86.