Non-residential premises are offered for leasing in the Chernihiv Oblast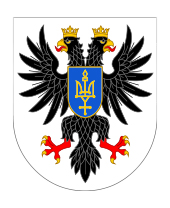 The Administration on the Exercise of Authority in Chernihiv Oblast of the SPFU Regional Office in the Kyiv, Cherkasy and Chernihiv Oblasts offers for leasing:
- the premises of 14.6 sq. m. of the administrative building in Ichnia town, str. Hrygoria Kovalia, 12A, for office placement;
- the premises of 111.6 sq. m. of the shop building in Ivanivka village, Borzniansky district, str. Zavodska, 16-a, the purpose of use - trade in food and non-food products;
- the premises of 105.17 sq. m. of the 1st floor of a one-storey building of a training building in Pryluky town, str. Sadova, 52, for placement of public organization;
- the premises of garage space of 230.1 sq. m. in Nizhyn town, str. Cosmonavtiv, 90, for their intended use.
Lease applications are accepted until January 16, 2020. Detailed information is available in the newspaper "Vidomosti Pryvatyzatsii" dated 01.01.2020 No. 1, tel. +38 (0462) 77-44-95.