In Luhansk RO - offers for lease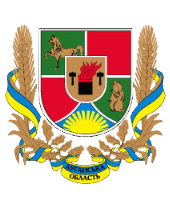 Regional Office in Luhansk Region offers for lease:
- premises of 8.6 sq. m. on the 1st floor of a two-storied building in Bilovodsk small town, Bilovodsk district, str. Tsentralna, 126, for the purpose of placement the office;
- part of the chimney of 20.0 sq. m. in Toshkivka small town, Popasnia district, str. Cheliuskina, 3b, for placing telecommunication equipment of the base station.
Applications for lease are accepted until December 12, 2018.
Detailed information is at tel. +38 (06452) 4-23-48 and in the newspaper "Vidomosti Pryvatyzatsii" dated 28.11.2018, No. 96.