Place for payment terminal is offered for lease in Kamianets-Podilskyi town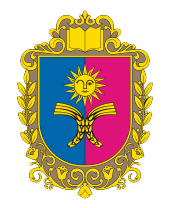 The Administration on the Exercise of Authority in Khmelnytskyi оblast of the Regional Office of the SPFU in Vinnytsia and Khmelnytsky Oblasts offers for lease a part of the premises of 1.0 sq. m. on the 1st floor of the school building in Kamianets – Podilskyi town, str. Suvorova, 2, to place the information and payment terminal.
Lease applications for this property are accepted until November 6, 2019 inclusive.
Detailed information - in the newspaper "Vidomosti Pryvatyzatsii" dated 23.10.2019 No. 43.