Zhytomyr Regional Office offers hydrotechnical structures of pond for lease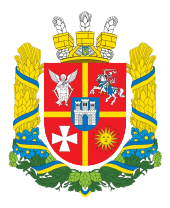 The SPFU's Regional office in Zhytomyr region is studying the demand for the right to lease of hydrotechnical structures of pond of 54.5 sq m which are carried as an asset of the Interregional office of water management in Novohrad-Volynsky outside of the Smoldirov village, Baranivsky district, Zhytomyr region.
More information is available in the newspaper "Vidomosti Pryvatyzatsii" dated 05.02.2018 for No. 11 or on the phone + 38 (0532)22 64 72.