Cherkasy RO sells unfinished home for teachers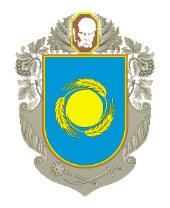 The unfinished house for teachers with a land plot is offered to sell in auction electronically at the following address: Zolotonosha district, Pryvitne village, street Tsentralna, 10
Initial price of the object - 104, 140 thousand UAH.
The deadline for accepting applications for participation in the auction is February 26, 2018, until 17.00.
The auction will be held electronically by the Central Universal Exchange on March 02, 2018 at 11.00.
To familiarize with the object can be on working days from 10.00 to 16.00 at the place of its location.
Additional information can be obtained from RO at tel. +38 (0472) 37-26-61.
More detailed information on conditions for participation in the auction can be found in the newspaper "Vidomosti pryvatyzatsii" from 07.02.2018 No. 12