Luhansk Regional Office Announced a Contest of Appraisers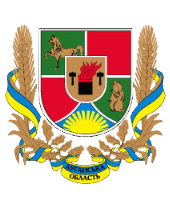 The Regional office in Luhansk oblast announced a selection contest for appraisers to carry out an evaluation of lease and privatization objects.
The lease objects:
1. A part of built-in premise of 2.0 sq. m. on the ground floor of musical school building in Hirske town, Popasna district, 1, Tsentralna str.
2. Premises of garages of 15.3 and 18.2 sq. m. in Kreminna town, 1б, Bankova str.
3. A building in Severodonetsk town, 10-ф, Sylikatna str.
Deadline for submission – March 04, 2019 until 17.00.
Additional information over the phone +38 (06452) 4-23-48.
Participation terms in the contest are available in the newspaper "Vidomosti Pryvatyzatsii" No. 8 dated of 20.02.2019.