Zhytomyr Regional Office sells cook shop with a land plot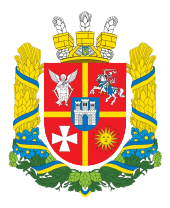 Zhytomyr regional office announced an auction for the sale of the object with a land plot – a cook shop with equipment in Norynsk Village, Ovruch district, 17 Robitnycha Street.
Starting price of the object is UAH 72.07 thousand, price of a land plot of 0.1794 ha is UAH 41.46 thousand.
An e-Auction will be held by the Ukrainian Universal Exchange at 10.00 on December 22, 2017.
Applications for participation in the auction are accepted until 18.00 on December 18, 2017.
Additional information is in the Zhytomyr regional office (20 Sviatoslava Rikhtera Street, Zhytomyr city, rooms 402), tel. +38 (0412) 42 04 16 and at the Ukrainian Universal Exchange (52 Shevchenka Street, Poltava city, tel. +38 (0532) 56 00 37).