Kharkiv Regional Office sells the premises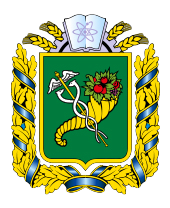 Kharkiv Regional Office announced the re-sale at the auction in an electronic form of the state-owned property - residential premises with a total area of 185.3 square meters in the Kupianskyi district, (the land of the Kurylivska village council outside the settlement). Year of construction of the object is 1973.
The starting price of object is 15.48 thousand UAH.
Auction will be held on October 27, 2017.
Deadline for accepting applications on the participation in the auction is October 23 2017.
Phone reference: (0342) 50-56-56 (Precarpathian Universal Commodity Exchange, 76018, City Ivano-Frankivsk, 9, Street Shevchenko) and (057) 700-75-60 in the Kharkiv Regional Office, City Kharkiv, Maidan Teatralnyi, 1.