The premises are offered for lease in Cherkasy city and Kaniv town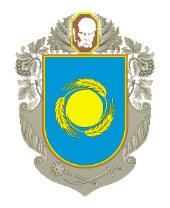 The Administration on the Exercise of Authority in Cherkasy Oblast of the SPFU Regional Office in the Kyiv, Cherkasy and Chernihiv Oblasts offers for lease:
- part of the premises on the first floor of the 4-storey building of 73.17 sq. m. in Cherkasy city, str. Smilianska, 120/1, to place the production of clothing;
- part of the premises of the basement floor of the administrative building of ​​32.9 sq. m. in Kaniv town, str. 206 Dyvisii, 10a, to place a buffet.
Lease applications are accepted until 13.11.2019, tel. +38 (0472) 37-34-48.
Detailed information - in the newspaper "Vidomosti Pryvatyzatsii" dated 30.10.2019 No. 44.