Dmytro Sennychenko told German partners on investment opportunities after the unblocking of large-scale privatization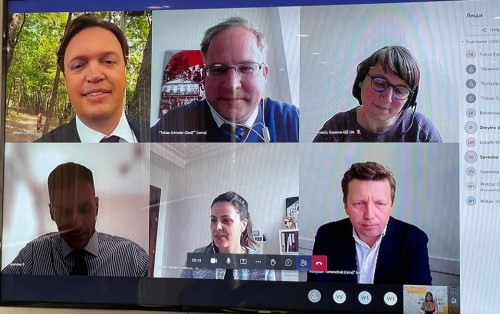 On May 14, 2021, Dmytro Sennychenko, Chairman of the State Property Fund of Ukraine, held an online meeting with representatives of the German Society for International Cooperation (GIZ), the Credit Institution for Reconstruction (KfW) and the Embassy of the Federal Republic of Germany in Ukraine.
On the meeting the Chairman of the State Property Fund informed the German partners on the start of large-scale privatization and the first objects that will be put up at transparent auctions in 2021.
"We are already waiting for the first "swallow" in June. United Mining and Chemical Company will be put up for auction. More than 10 companies have already expressed previous interest in this asset,"– emphasized the Chairman of the State Property Fund.
According to him, state-owned enterprises have a huge investment potential that is able to create a new successful Ukraine.
"Both business and the state will benefit from attracting sustainable investments through privatization. But above all, the citizens of Ukraine will get new jobs, improve social conditions and develop communities," – Dmytro Sennychenko summed up.