The State Property Fund announced a competition for independent members of the Supervisory Councils to three oblenergos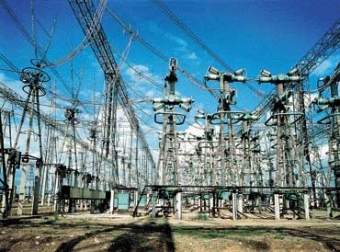 The State Property Fund of Ukraine announced the competitive selection of applicants for the posts of four independent members of the Supervisory Boards to Khmelnytskoblenergo, Kharkivoblenergo and Mykolayivoblenergo.
This was announced by the Chairman of the State Property Fund of UkraineVitalii Trubarov.
According to Vitalii Trubarov, State Property Fund of Ukraine is accepting of applications until January 5, competitions will be held at the end of February 2018.
Vitalii Trubarov noted that each newly elected independent representative of the Supervisory Board will have a conditional profile according to the division of the directorates of the company according to the directions of work.
"In this case, the Supervisory Board as the body that takes virtually all key decisions of the Company and controls the activities of the executive body, can understand the peculiarities of the functioning of the company, understand the logic of the processes taking place within the Company," said the Chairman of the Fund Vitalii Trubarov.
The State Property Fund also emphasized that during the election of candidates for the Supervisory Board, experience in privatization processes, M & A transactions (mergers and acquisitions), and projects related to IRO will be essential.
As you know, on October 20, the SPFU announced the first competition for the selection of members of the supervisory board - at PJSC "Zaporizzhiaoblenergo". At present, the Fund accepts applications from candidates, until December 9. The contest itself will be held on January 23, 2018.