Dmytro Sennychenko: Privatization will demonopolize spiritus industry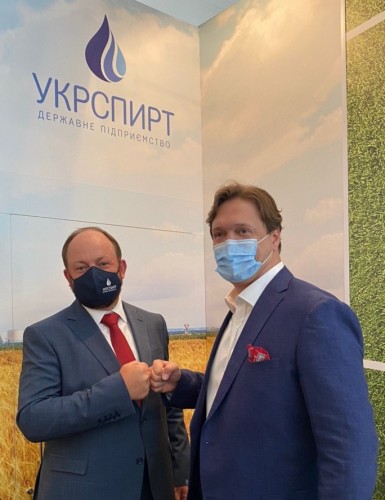 The Head of the State Property Fund of Ukraine Dmytro Sennychenko declared at the exhibition "AgroExpo 2020" about readiness of the Fund to launch privatization process of the objects SE "Ukrspyrt", including 12 propositions which were transferred to the Fund.
According to him, until recently, Ukraine together with Belarus were the only countries in the world with a state monopoly on alcohol production. As a result, the production of legal food alcohol in Ukraine four-time decreases in the last decade, and the share of its shadow turnover has increased from 10% of total consumption in 2007 to 55% in 2019.
However, now the situation will change appreciably - Ukraine will face demonopolization of the industry and large-scale privatization of objects of SE "Ukrspyrt".
These facilities are unique for attracting investments, as the current legislation provides the only way for a private investor to start alcohol production in Ukraine - to become the owner of SE "Ukrspyrt" at a transparent privatization auction.
"The privatization of the objects of the alcohol industry at the first stage envisages the auctioning of the objects of the State Enterprise "Ukrspyrt". The total number of facilities ready for the privatization process is 41. Potential investors in the alcohol industry are not only food alcohol producers, but also pharmaceutical companies, automotive fuel producers and agricultural companies that are interested in processing their own products",- said Dmytro Sennychenko.
The Chairman of the State Property Fund of Ukraine also stressed that the key condition for successful privatization of alcohol industry assets is the Government's approval of the Alcohol Reforming and Development Program as soon as possible, which will provide for the procedure and conditions of sale.
Potential investors have already expressed their interest in the privatization of alcohol assets, information about some of which has already been published on the website www.privatization.gov.ua. For its part, the State Property Fund of Ukraine guarantees high-quality preparation of facilities for privatization, organization and maintenance of transparent auctions.
"Privatization of SE "Ukrspyrt" facilities begins. We are waiting for new investors", - summed up Dmytro Sennychenko.