Transparent privatization of the Bilshovyk Plant may hold in June this year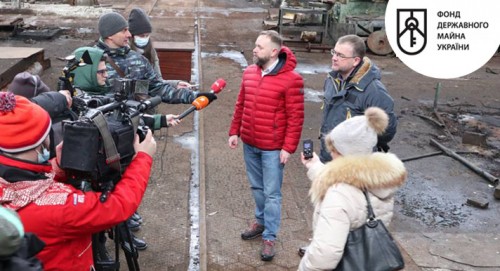 On February 17, 2021, the State Property Fund organized a press tour for journalists at the First Kyiv Machine-Building Plant JSC (FKMBP or Bilshovyk Plant). During the tour, journalists had the opportunity to interview Taras Yeleyko, Deputy Chairman of the State Property Fund, as well as got acquainted with the work and condition of Bilshovyk Plant, which is preparing for transparent privatization.
Main enterprise's site is located in the Kyiv and includes more than 20 workshops, of which only few are used for their intended purpose.
For now, the main activity of a base site in the capital is the leasing of premises. Property of the enterprises is under arrest due to third party liabilities (including tax arrears). Total amount of liabilities is UAH 500 million.
Transparent privatization will allow attracting an efficient investor who will ensure the resumption of production and renovation of more than 35 hectares in the center of Kyiv, where the enterprise is located, as well as the creation of new jobs and the development of infrastructure.
Former Bilshovyk is the large area near the center of Kyiv. Today, the enterprise almost doesn't operate, most of workshops are not used. We will provide transparent privatization whereby the state will not spend money to support the "ruins", and ensure maximum budget revenues", Taras Yeleyko noted.
At present, the State Property Fund in cooperation with the privatization advisor (KPMG Ukraine) prepares the enterprise for privatization. In addition to the main privatization terms, a plan will be developed to maintain production and create new jobs.
According to Taras Yeleyko, if the Verkhovna Rada unblocks large-scale privatization and the Cabinet of Ministers of Ukraine approves terms for the privatization of FKMBP, an auction may be held in June this year.