The State Property Fund won the case on the return of illegally expropriated property of the "Bilshovyk" plant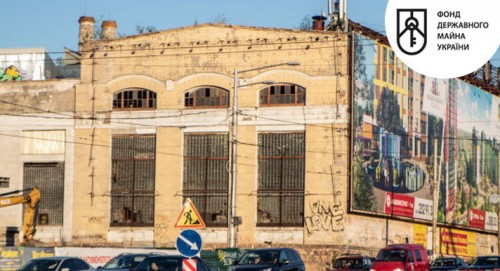 The Commercial Court of Cassation upheld the position of the State Property Fund in the case of the alienated property of JSC "First Kyiv Machine-Building Plant (Bilshovyk Plant)", rejected the claims of LLC "Agromil Distribution" and upheld the decision to return 5 objects to state ownership.
The court decision is of high importance for the transparent privatization of the enterprise. Restoration of the integrity of the property complex of JSC "FKMBP" guarantees the attraction of maximum investment in the state budget at the upcoming auction.
Illegal alienation of the property of JSC "FKMBP" and its sale at the auction of SE "SETAM" took place in October 2019. The State Property Fund immediately dismissed the director of the enterprise and appealed to the court to cancel the auction and return the plant buildings.
Last year, the State Property Fund managed to declare the bidders invalid, 5 illegally expropriated objects were to be returned to JSC "FKMBP". The cancellation of this decision was demanded by LLC "Agromil Distribution", which illegally seized the company's property.
However, the Court of Cassation made a fair decision in favor of the state and put an end to the case, all the claims of the company were rejected. This position of the highest instance will be the basis for victory in 3 other lawsuits against the illegally expropriated property of the "Bilshovyk", and then the integrity of the "Bilshovyk" will be finally restored.
A transparent auction of JSC "FKMBP" may take place in June this year, if the Verkhovna Rada unblocks the large-scale privatization and the Cabinet of Ministers approves the terms of FKMBP's privatization.
It should be noted that NABU is currently conducting proceedings in a criminal case on the grounds of violations of officials of JSC "FKMBP", LLC "Agromil Distribution", LLC "FC" Meridian", officials of Drabiv district DSES (Departments of the state executive service) MTDJ (Main territorial department of justice) in Cherkasy region and SE "SETAM" during the alienation and sale of the property of JSC "FKMBP", as a result of which the state, represented by the State Property Fund of Ukraine, was damaged in a particularly large amount.