Taras Yeleyko: potential investors are interested in the privatization of large-scale privatization objects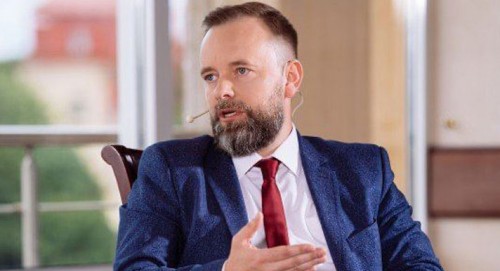 In his interview for Ukrinform, Taras Yeleyko, Deputy Chairman of the State Property Fund of Ukraine spoke about privatization of such objects as United Mining and Chemical Company JSC and FKMBP JSC (Plant "Bilshovyk"), and the privatization procedure.
According to him, the State Property Fund managed to interest investors in these objects due to the publication of information about them, marketing activities and meetings with foreign investors. At the same time, the Fund representatives actively take part in foreign forums and conferences; cooperate with the Ukraine Chamber of Commerce and Industry, Ministry of Foreign Affairs of Ukraine, and embassies of foreign embassies, as well as the Privatization Advisers.
Auctions for privatization of FKMBP JSC and UMCC JSC will be held on October 27 and 29, respectively.
"All materials about these enterprises were prepared with high quality. It is good that enterprises will be sold at the same time. This will allow agreements to be signed with the winners before the Christmas holidays," Taras Yeleyko noted.
In addition, there is good news from small-scale privatization, the revenues to the State Budget from it have increased X time. According to statistics, in 2019, UAH 500 mln was transferred to the State Budget, in 2020 – UAH 2.2 bln, and in 2021, successful auctions were held for more than UAH 2.2. bln. This data show small-scale privatization has launched in full force and continues to become to strengthen.