Chernihiv region got a rental profit in the amount of UAH 8.055 million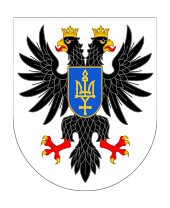 As of 31.10.2017 in the Register of leasehold contracts of state property, located in the Chernihiv region, 732 rent contracts of state property were recorded, of them:
- regional office concluded 668 leasehold contracts of state property, which is 91.3% of the total, including 1 contract of integral property complex;
- state enterprises, organizations and institutions, as well as military units of the Armed Forces of Ukraine, concluded 64 agreements.
During January-October 2017, the Regional office concluded 121 lease contracts for state property, of which: 70 contracts were concluded on the basis of the study of demand for leased objects (including 2 according to the results of the competition), 51 agreement concluded with budget institutions and organizations financed by state and local budgets.
In 2017, the Regional office should provide income from lease to the State Budget in the amount of UAH 17320 thousand.
For 10 months of the current year, 8,055,86 thousand UAH were transferred to the state budget from the lease of state property, which is 46,5% of the annual plan. According to the contracts concluded directly by the Regional office, the amount of proceeds from the lease was UAH 7,875,268 thousand (97.76% of total revenues).
According to the annual schedule of inspections by the employees of the regional department, constant documentary and periodic comprehensive control over the use of the leased property and fulfillment of the terms of the lease agreements is carried out. During 2017, the Regional office is scheduled to conduct 200 integrated inspections. Within ten months of 2017, 197 comprehensive inspections were carried out.