Chernihiv Oblast received UAH 9.197 million from the lease of state property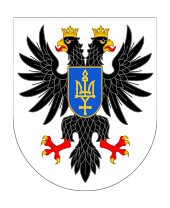 As of November 30, 2019, there are 628 lease agreements of state property in the Register of Lease Agreements of State Property located in the territory of Chernihiv region.
During January - November 2019, Regional Office concluded 81 lease agreements of state property, of which: 43 contracts - based on the study of demand for the object of rent, 35 contracts - with budgetary institutions and organizations financed by the state and local budgets and 3 contracts - according to the results of the competition.
In addition, for the first 11 months of 2019, 143 real estate lease agreements have been extended.
The Regional Office was assigned the planned task on ensuring the rent to the State Budget for 2019 in the amount of UAH 9 million.
As of 31.11.2019, UAH 9.197 million was received from the lease of state property to the State Budget, which is 102.2% of the annual planned target.