Chernihiv Regional Office received from the lease of state property 7.4 million UAH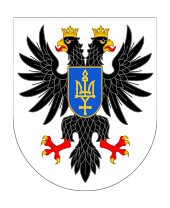 Regional Office of the SPFU in the Chernihiv Region has proved the planned target for receiving the lease to the State Budget for 2018 in the amount of 9.5 million UAH.
During the reporting period, the State Budget is received 7.461 million UAH from the lease of state property, which is 78.54% of the annual target.
As of September 30, 2018, 648 leasehold agreements were registered in the Register of Leases of State Property, located on the territory of the Chernihiv region.
During the 9 months of 2018, RO concluded 110 leasehold contracts for state property.
In addition, for the 9 months of 2018, the validity of 96 lease contracts for real estate property has been extended.