Chernihiv Regional Office received from the lease of state property almost 6 million UAH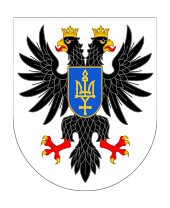 As of July 31, 2018 in the Register of Leases of State Property, located on the territory of the Chernihiv region, there were 661 contracts of lease of state property, of which:
- 598 lease agreements (90.5% of the total) concluded by RO, incl. IPC 1 contract;
- 63 contracts concluded by state enterprises, organizations and institutions, as well as military units of the Armed Forces of Ukraine.
During 7 months of 2018, RO concluded 85 lease agreements, of which: 31 contracts - based on the results of the study of demand for leased objects, 53 contracts with budget institutions and organizations financed by the state and local budgets, and 1 contract - by results the competition
In addition, for the 7 months of 2018, the validity of 77 leases of real estate property has been extended.
The planned task of ensuring the revenues of lease payments to the State Budget for 2018 in the amount of 9.500 million UAH was set before the Regional Office.
During the reporting period, the State Budget was received from leasing 5.815 million UAH, which is 61.21% of the annual plan. At the same time, according to contracts concluded directly with the Regional Office, the amount of proceeds from the lease was 5.746 million UAH (98.8% of total revenues).