Chernihiv Regional Office sells unfinished building of rehabilitation centre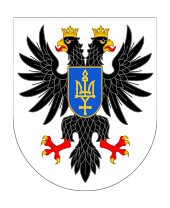 Regional Office of the SPFU in the Chernihiv Region announces about conducting of e-auction for the sale of unfinished construction of a rehabilitation center (with a land plot of 0.8337 hectares), located at the address: Ichnia City, 17-а Kovalivka Street.
The initial price of the object with a land plot is UAH 1.640 million.
Deadline of accepting applications is February, 15, 2018.
The e-auction will be held by the Ukrainian Universal Exchange.
Additional information is available at the Stock Exchange (Poltava City, 52 Shevchenka Street, tel. (0532) 56-00-37, site - www.uub.com.ua) or in RO: Chernihiv City, 43 Myru Avenue, room 319, tel. 676-302, room 319, tel: (0462) 67-6-302).