Chernihiv Regional Office provided revenue of 3.3 million UAH from the lease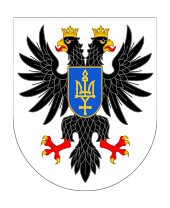 The Chernihiv Regional Office provided 3.3 million UAH to the State Budget from lease, which is 34.8% of the annual plan (9.5 million UAH).
As of April 30, 2018 In the Register of Lease Agreements, 698 leasehold contracts of state property were counted, of which: 636 contracts (91%) were concluded by RO, including 1 contract of integral property complex and 62 contracts concluded by state enterprises, organizations and institutions, as well as military units of the Armed Forces.
Since the beginning of the year, RO has concluded 49 and extended the validity of 63 lease agreements.
In 2018, 180 complex inspections are planned. During the four months, 74 complex inspections were carried out.