The Chernihiv Regional Office offers for lease non-residential premises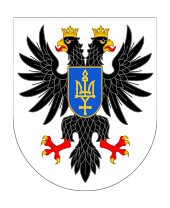 - a premise of 73.4 sq. m on the 1st floor of a two-storey administration building, Nosivka town, str. Vokzalna, 6, for trade in non-food goods;
- premises in building of the shop "Vegetables" of 258.54 sq. m, Chernihiv district, Goncharivske small town, str. Tankistiv, 8, 123.84 sq. m - for trade in foodstuffs, except for products of the excisable group, and 77.8 sq.m. – for placing a cafe that does not sell the goods of the excisable group.
Deadline for applications is May 02, 2018.
Detailed information is in the newspaper "Vidomosti pryvatyzatsii" No. 31 dated 16.04.2018. and for tel. +38 (0462) 77-44-95.