The State Property Fund of Ukraine participated in the International Investment Forum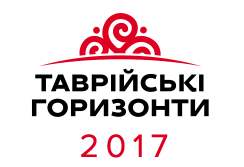 On September 29-30, in the city of Nova Kakhovka, the jubilee X International Economic Forum "Tavria Horizons: Cooperation, Investments, Economic Development" was held. This year's forum is devoted to the demonstration of Kherson region as a platform for eco-investing.
The forum was attended by 750 participants: representatives of foreign trade missions and large companies, investors and businessmen, diplomats and civil servants, representatives of international organizations, EU member states and mass media.
Deputy Chairman of the State Property Fund of Ukraine Yuriy Nikitin presented proposals for investing in the Kherson region to the platform of business communication "Green Investments - Driver of the Territory Development".
Among the most interesting are the stake of the company "Kherson thermal power plant", corporate rights of the state at the enterprises Machine-building plant "Amethyst", "Technik" production, Kherson-Dnipromisto, Khersonvodbud; State Scientific-Production Enterprise "Vincomservproekt", greenhouse, buildings of district electric power station and children's recreation center, unfinished construction project of the 35 apartment dwelling house, ships "G.Tatarchenko" and "Voskhod-21".
Investment opportunities in the Kherson region Yuriy Nikitin discussed with delegations from Canada, Norway, and China. Chinese investors are interested in environmental and energy efficiency projects.
"With these measures, promising areas of cooperation are opening up, that will help accelerate privatization and attract the investments that are very necessary for our economy," said Galina Tesliuk, Chief of the State Property Fund of Ukraine in the Kherson region, the Autonomous Republic of Crimea and Sevastopol.