Kherson Regional Office announces a competition of appraisers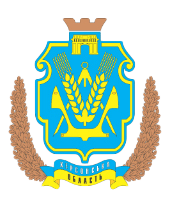 The Kherson Regional Office, the Autonomous Republic of Crimea and the City of Sevastopol offers to appraisers to take part in the competition for conducting an assessment of the privatization object - "Gantry Crane K-A-5-12", located at the following address: Karantynnyi Island, Kherson.
The purpose of the evaluation is to determine the market value for privatization through sale at an auction.
The competition will be held in the Kherson Regional Office, AR Crimea and City Sevastopol at the address: Kherson, 47, Avenue Ushakova, room 225 at 14.00 on 29.09.2017, phone for reference (0552) 22 44 44.
Detailed information you can find in the newspaper "Vidomosti Privatizatsii" on September 11, 2017 № 71.