Kirovohrad Regional office has announced the selection competition for appraisers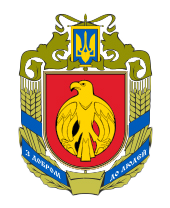 Facilities for evaluation are:
- A premise of bath house (a shop) of 405.6 sq. m. at the address: 22, Tsukrovyi Zavod str., Lypniazhka village, Dobrovelychkovskyi district.
- A canteen building of 238.9 sq. m. at the address: 6, Lisova str., Davydivka village, Holovanivskyi district.
An assessment is carrying to determinate a market value of facilities for selling at an auction.
Competition documentation is accepted until 17.15 p.m., September 03, 2018 (incl.). For enquires, call: +38 (0522) 33-32-38, 33-24-00.
The competition will be held on September 07, 2018 at the premises of the Regional office.