In Chernihiv region are selling unfinished bath and laundry construction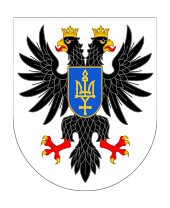 Chernihiv Regional Office announced an e-Auction for the sale of unfinished bath and laundry construction for 20 seats with a land plot in Ichniansky district, Parafiivka small town, 10 Novozavodska Street.
Initial price of the object with a land plot is UAH 82.81 thousand. Applications to participate at the auction will be accepted until November 30, 2017 (inclusive).
E-Auction will be held by the Ukrainian Universal Exchange on December, 2017.
More information is available on the Ukrainian Universal Exchange (Poltava city, 52 Schevchenka Street, tel. +38 (0532) 56-00-37, at website: www.uub.com.ua) or in the Chernihiv Regional Office (Cherhihiv city, 43 Myru Avenue, room 319, tel. +38 (0462) 67 63 02).