In the Chernigiv region, unfinished construction is sold with the land plot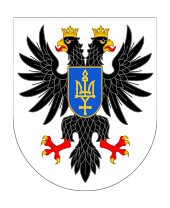 Chernigiv Regional Office announced an auction in electronic form for the sale of unfinished construction of bath-laundry for 20 seats (with a land plot) in the Parafiivka small town of Ichnyanskii district on the street Novozavodska, 10.
The initial price of the object with the land plot is 82,82 thousand UAH. Applications are accepted until January 18, 2018.
The auction will be held electronically by the Ukrainian Universal Exchange on January 22, 2018.
Additional information can be obtained from the Ukrainian Universal Stock Exchange (Poltava city, Shevchenko Str., 52), tel. +38(0532) 56-00-37, or in the Chernigiv RO (Chernigiv city, 43 Mira ave., Room 319), tel: +38 (0462) 67-6-302.