In the Chernihiv region hangars are offered for lease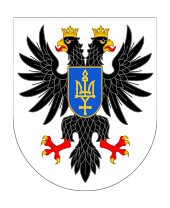 Regional Office in the Chernihiv Region offers for lease a hangar of 400.3 sq. m. at the address Tupychiv village, Horodnia district, str. Mira, 92, for the production of feed for animals.
Applications for lease are accepted until November 28, 2018.
Detailed information - at RO, tel. + 38 (0462) 77-44-95 and in the newspaper "Vidomosti Pryvatyzatsii" No.92 dated 14.11.2018.