Chernigiv Regional Office offers premises to lease in Pryluky town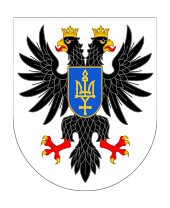 The Chernigiv Regional Office offers to lease the non-residential premise with an area of 45.72 sq. m on the ground floor of former educational building in Pryluky town, 337 Kyivska Str,for trade in non-food products.
Deadline for submission applications: December 06, 2017.
Additional information you can get in the Division of state property lease of Chernigiv Regional Office (43 Myru avenue, Chernigiv City, room 411, 413, tel.: +38 (0462) 77 44 95) and in the newspaper "Vidomosti pryvatyzatsii" of 22.11.2017 № 92.