In the Chernihiv oblast, non-residential premises are offered for lease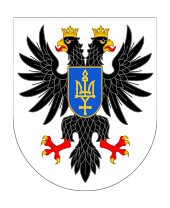 The Administration on the Exercise of Authority in Chernihiv Oblast of the SPFU Regional Office in the Kyev, Cherkasy and Chernihiv regions offers for lease:
- the premises of administrative building of 17.0 sq. m., at: 5 Nezalezhnosti str., Sribne small town, for office location,
- the premises of garage building of 105.9 sq. m., at: 12 Sobornosty str., Kozelets small town, for trade in non-food products.
The deadline for accepting rental applications is November 27, 2019.
Detailed information - in the newspaper "Vidomosti Pryvatyzatsii" dated 13.11.2019, No. 46 or by tel. +38 (0462) 77-44-95.