Office space is offered for lease in Chernihiv city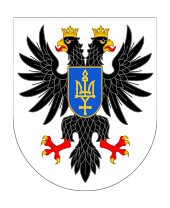 The Regional office in Chernihiv region offers for lease non-residential premise with a total area of 16.0 sq. m. on the fourth floor of nine-storey administrative building in Chernihiv city, 39, Piatnytska str., for the placement of office.
Applications are accepted until 6th September, 2018.
Additional information by phone +38 (0462)77-44-95and in the newspaper "Vidomosti Pryvatyzatsii" dated 22.08.2018, No. 68.