It is necessary to appreciate the assets of a state-owned enterprise in Kherson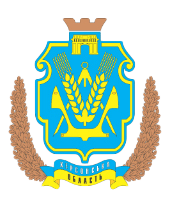 To calculate rent for extending the leasecontract, it is necessary to appreciate assets of the integral property complex of the Kherson state-owned enterprise "Firm Industrial Complex " Korabel ", located at: 1, Quarantine Island, Kherson, consisting of property objects in the amount of 13 inventory units, wheeled vehicles in the amount of 13 inventory units, equipment in the amount of 202 inventory units and low-value fixed assets in the amount of 165 inventory units.
The competition will be held at the State Property Fund in Kherson oblast, Autonomous Republic of Crimea and the city of Sevastopol on February 24, 2020, at 14:00, phone number +38 (0552) 22 44 44.
Detailed information on submission of competition documentation is available in the newspaper «Vidomosti Pryvatyzatsii», dated 05.02.2020 №7.