It is necessary to evaluate warehouses in Kherson city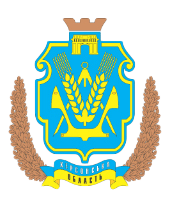 The SPFU RO in the Kherson Oblast, the Autonomous Republic of Crimea and Sevastopil City announced a competition for the selection of the appraisers. It is necessary to evaluate non-residential premises with an area of ​​1,056.7 sq. m. of three-storey building repair and mechanical workshop and warehouse with an area of ​​307.2 sq. m. in Kherson city, str. Vyshneva 60.
The purpose of the independent valuation is to determine the market value of the object for privatization through redemption, taking into account the inherent improvements made by the lessee during the lease of the object.
The competition will be held at 14.00 08.01.2020, phone number for reference +38 (0552) 22 44 44.
Detailed information - in the newspaper "Vidomosti Pryvatyzatsii" dated 18.12.2019 No. 51.