In the Kherson region it is necessary to estimate the premises and part of the roof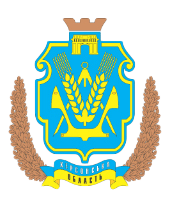 Regional Office of the State Property Fund of Ukraine in the Kherson region, the Autonomous Republic of Crimea and Sevastopol city has announced competitions for the selection of appraisers for independent evaluation:
1. Premises of 19.2 sq. m., which is located on the territory of the courtyard of the Hola Prystan department: Hola Prystan tiown, str. 1 Travnia, 35
2. Premises of 15.0 sq. m. in the hall of the 1st floor of the main educational building: Kherson city, str. Stritenska, 23.
3. Garage box of 66.7 sq. m.: Kherson city, Mykolaivske highway, 52.
4. Parts of roof of 4.0 sq. m. of building of auditorium building: Kherson city, str. Universytetska, 27.
The competition will be held at 14:00 on 16.11.2018, phone for reference +38 (0552) 22 44 44.
The detailed information is published in the newspaper "Vidomosti Pryvatyzatsii" dated October 29, 2011, No. 87.