The premises of the shop are offered for lease in the Khmelnytskyi Oblast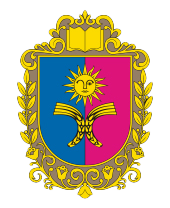 The Administration on the Exercise of Authority in Khmelnytskyi Oblast announces competitions for the selection of appraisers which are involved to provide leasing appraisal services for the continuation of the agreement of leasing of the shop premises of 42.5 and 39.2 sq. m. in a residential building, at the address: BOS 14/1 Shevchenka St., Iziaslav town.
Competitions will be held on February 6, 2020 at 10 am. Telephone for information is +38(0382) 79 56 16. Competition documentation is accepted before January 31, 2020 inclusive.
For more information – in the newspaper "Vidomosti Pryvatyzatsii" dated 22.01.2020, No. 5.