Non-residential premises are offered for lease in Khmelnytskyi oblast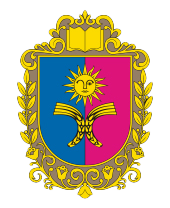 The Administration on the exercise of authority in Khmelnytskyi oblast offers for leasing following facilities:
- A part of premise of 1.0 sq. m. on the 1st floor of educational building at the address: 2, Suvorova str., Kamianets-Podilskyi town (a purpose of using is the providing photocopying and document preparation services);
- Premises with a total area of 177.4 sq. m. on the 1st and 2nd floors of canteen at the address: 10, Maiborskoho str., Khmelnytskyi city (a purpose of using is the providing funeral services on the area of 19.4 sq. m. and a placement of canteen which does not sell the excise goods on the space of 158.0 sq. m. on the 2nd floor).
Lease applications on these facilities are accepted until December 04, 2019 inclusive.
Detailed information is available in the newspaper "Vidomosti Pryvatyzatsii" dated 20.11.2019, No. 47.