The Competition of valuators was announced in Kropyvnytskyi city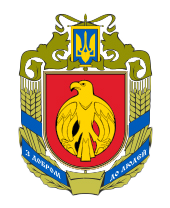 Kirovograd Regional Office announced the competition of valuators to be involved in the independent valuation of property, namely:
Privatization objects - for the purpose of privatization through sale at an auction.
- a basement of fruit storage with the area of ​​216.2 square meters in Novoukrainka town, on the Cathedral street (Lenina), 131.
- tower cranes in Olexandriia town on Zavodska street, 1.
Lease object - to extend the validity of the lease agreement.
- Built-in semi-basement of a hostel with an area of ​​23.10 square meters in Kropyvnytskyi city on Poltavska street, 37.
The competition documentation is to be submitted until 17.15.2017 (inclusive) in Kirovograd Regional Office (Kropyvnytskyi city, Glynky street, 2, room 801).
Tel.for information: (0522) 33-32-38, 33-24-00.
The competition will be held in Kirovograd Regional Office on October 6, 2017 at 9.00 (Kropyvnytskyi city, Glynky street, 2, room 708).