Warehouse and Unfinished Club are sold in Zhytomyr Oblast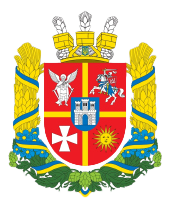 In e-trade ProZorro.Sale system the e-auctions with terms for sale of small privatization objects were announced.
Auctions were appointed on October 18, 2019:
- An in-deep warehouse at the address: 2, Muchna str., Berdychiv town, Zhytomyr oblast. Initial price – UAH 13.807 thousand.
For more information to follow the link: https://prozorro.sale/ssp_information/UA-LR-SSP-2019-09-16-000011-1
- Unfinished club at the address: 10A, Pavla Iaschuka str., Andriashivka village, Berdychiv district, Zhytomyr oblast. Initial price – UAH 119.685 thousand
For more information to follow the link: https://prozorro.sale/ssp_information/UA-LR-SSP-2019-09-16-000012-1