The property complex with the land plot is sold in Odessa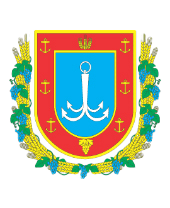 Odessa Regional Officesells the singleproperty complex of the state enterprise "Energomontazhnyi poizd № 754" (together with the land plot) in Odessa on 15а Seminarska street.
The structure of the singleproperty complex includes office at the address: Odessa, 15-A Seminarskastreet, and production base at the address: Odessa region, Ovidiopolskyidistrict, Avangard town, 5 Basova street.
The office of the company with the area of147,02 square meters is located in the basement section of a 5-storey residential building.
The structure of the production base of the singleproperty complex includes buildings and structures with a total area of ​​1507,0 square meters, vehicles, machinery, equipment, inventory - 38 units.
The property of the enterprise is located on a land plot of 1,4305 hectares in the area of ​​7 km of Ovidiopolskа road, is provided with access roads, energy supply, territory is fenced. Information about the land plot: area - 1,4305 hectares. Limitations and encumbrances on the land plot are absent.
The auction will be held electronically on November 10, 2017 at the Ukrainian Universal Stock Exchange.