Due to the start of work of the Supervisory Board, Mykolaiv CHP has a chance to overcome the crisis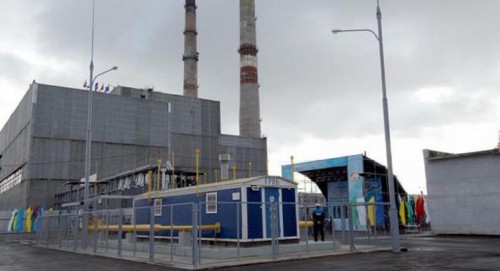 As part of the corporate governance reform, the independent Supervisory Board consisting of 5 directors started its work at PJSC "Mykolaiv CHP", and discussed a range of problems during the on-site meeting and developed a priority action plan for the improvement of the enterprise.
The situation at state CHPs is extremely difficult due to the unprofitable production of heat and electricity, the failure to raise issues of reimbursement of difference in tariffs and repayment of debts to enterprises for electricity, debts of CHPs themselves to counterparties, etc.
To solve the main problem – unprofitable heat and electricity production due to outdated and worn-out equipment, Mykolaiv CHP and most state-owned CHPs need modernization, which costs billions of UAH.
The priority tasks of the Supervisory Board are to analyze the current situation and assess the effectiveness of the enterprise, as well as to develop a further clear action plan by the end of the year to improve financial performance. According to the results of the on-site meeting, it can be stated that for the first time in a long time both management and the Supervisory Board of the enterprise have a clear position on the withdrawal of the enterprise from the crisis.
Privatization or concession of state-owned CHPs is a way to solve existing problems. This will attract an investor who will provide the necessary modernization and equipment upgrade at the CHP, which will allow enterprises to reach a profitable level of work.
Reference. Mykolaiv CHP is a thermal power plant designed for centralized heat supply to industrial enterprises, residential and administrative buildings of Mykolaiv with simultaneous electricity supply to the Ukrainian power system.
The company serves about 39,360 consumers in Mykolaiv. The total project capacity of Mykolaiv CHP for thermal energy production is 410 Gcal/h, and capacity of its power units is 40 MW.