Deputy Head of the Office of the President of Ukraine Kyrylo Tymoshenko: «Non-core assets of the authorities should be privatized»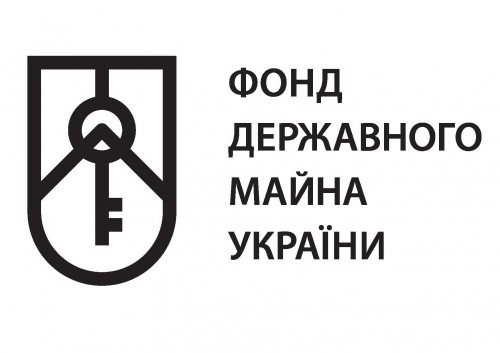 On June 16, Deputy Head of the Office of the President of Ukraine Kyrylo Tymoshenko participated in the All-Ukrainian Forum «Ukraine 30. The economy without oligarchs» and spoke about plans to privatize non-core assets of central executive authorities.
«Buildings and unfinished buildings, recreation centers, hotels, and even prisons are objects that have been a corrupt feeder for many years, brought damage to the state or are not used by the state for many yearsandshould be privatized,» - Kyrylo Tymoshenko said.
In his speech, he reminded that last year the State Property Fund held almost 2,000 privatization auctions under completely new, transparent rules worth about UAH 3 billion. This indicatoris 5 times more than in 2019 and 10 times more than in 2018.
«We don't stop there. The plans for 2021 will surpass the indicatorsof the previous year at least four times so that the state can earn at least UAH 12 billion from privatization,» -Deputy Head of the President's Office emphasized.
He recalled that the successful privatization of the Dnipro Hotel by the State Property Fund last year brought more than UAH 1 billion to the state. The increase in its auction price was more than 14 times.
«This facility was previously in the management of the State Administration of Affairs. Volodymyr Zelenskyy, thePresident of Ukraine transferred it to the State Property Fund for privatization,» - Kyrylo Tymoshenko stated.
According to Kyrylo Tymoshenko, an audit conducted by the State Property Fund revealed a whole layer of state objects subordinated to various agencies that bring losses and are non-profile for them. In his speech, he gave examples of such assets, which soon alsotobe privatized.
These are, in particular, hotels that are managed bythe Ministry of Defense of Ukraine: «Vlasta» in Lviv, «Bratislava» in Kryvyi Rih and the building of the hotel «Kozatsky» in Kyiv.
«These assets have been consistently unprofitable in recent years. What should be done with them is to transfer state property to the Fund and privatize it,» - Kyrylo Tymoshenko highlighted.
He also gave examples of recreational and training center «Charivni ozera» near Lviv and recreation center «Sosnovyi Bir» in Vorzel in the suburbs of Kyiv, which are managedbythe State Fiscal Service of Ukraine and which are also expedient to privatize.
According to Kyrylo Tymoshenko, it is also necessary to consider the privatization of a building in the center of Kyiv on the corner of Velyka Vasylkivska and Saksahanskoho streets with an area of 4,000 sq.m., which is not used and has been in disused condition for 15 years. This asset is managed by the Ministry of Youth and Sports.
«There are hundreds of similar assets in the management of various authorities. Many of them are unprofitable or idle for 5, 10 or 15 years. Our task is to find investors for them and turn them into profitable ones. And so that the state can earn on them,»-Kyrylo Tymoshenko summed up.