Potential investors have a chance participate in privatization auction for the sale of 100% shares of JSC "United Mining and Chemical Company" (UMCC JSC) – applications are accepted until December 09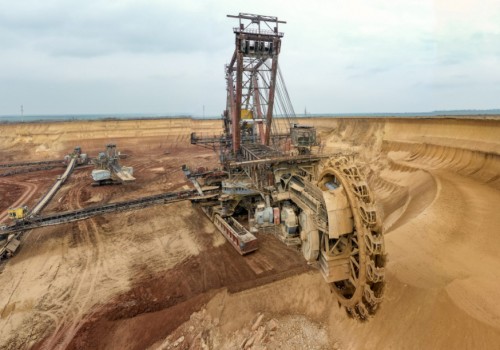 December 09, 2021 - the last day of registration for participation in an auction for the sale of 100% shares of UMCC JSC. The auction will be held on December 20.
So, the potential investors wishing to participate in an auction for privatization of the largest titanium and zircon ore mining company in Europe have one last chance to submit applications.
"The State Property Fund of Ukraine invites investors to take part in privatization auction for the sale of UMCC JSC! Together with the Privatization advisor we ensured a high-quality preparation of this asset for privatization, and made all information open to everyone", Dmytro Sennychenko, Chairman of the State Property Fund, said.
To participate in the auction it is necessary to pay the register (60 thousand hryvnias) and guarantee (185 million hryvnias) fees, as well as submit an approved package of documents to the State Property Fund of Ukraine.
The winner will be the auction participant who offered the highest price for 100% shares of UMCC JSC and agreed to fulfill an approved privatization conditions.
The Company was prepared for privatization auction by such reputable companies as BDO Ukraine, Baker McKenzie, Baker Tilly Ukraine, Asset Expertise and Ecosystem.
For information.
UMCC JSC is the largest company in Europe for the extraction of ilmenite, rutile and zircon and is included in the TOP-10 companies in the world for the extraction of titanium and zirconium ores. It includes Irshansk Mining and Processing Plant (IMPP) and Vilnohirsk Mining and Metallurgical Plant (VMMP).
More detailed information about UMCC JSC is available at the link https://bit.ly/3EgYYrl.